Unlock Your Music Potential
PIANO, VOICE, GUITAR, UKULELE, MUSIC THEORY, SONGWRITING
email info@rumblemusic.ca
Schedule a FREE 15 minute consultation, simply click the button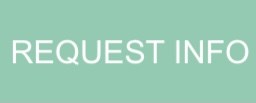 Rumble Music Academy - embrace the passion
Level up your music skills with convenient online lessons!
Have you dreamed of learning piano or singing all your life and wish you had taken lessons? It's not too late! Maybe you're here for your child. Are you stressed running around all day and worried you don't have the time? We are conveniently virtual and you or your child can take your lesson whether you're at home or at the cottage!
At Rumble Music we believe anyone can learn to sing or play an instrument. Whatever it is we've got you covered. Achieve your dream and start today with a FREE consultation!
Instruments:

We teach Piano, Voice, Guitar, Ukulele and Songwriting Lessons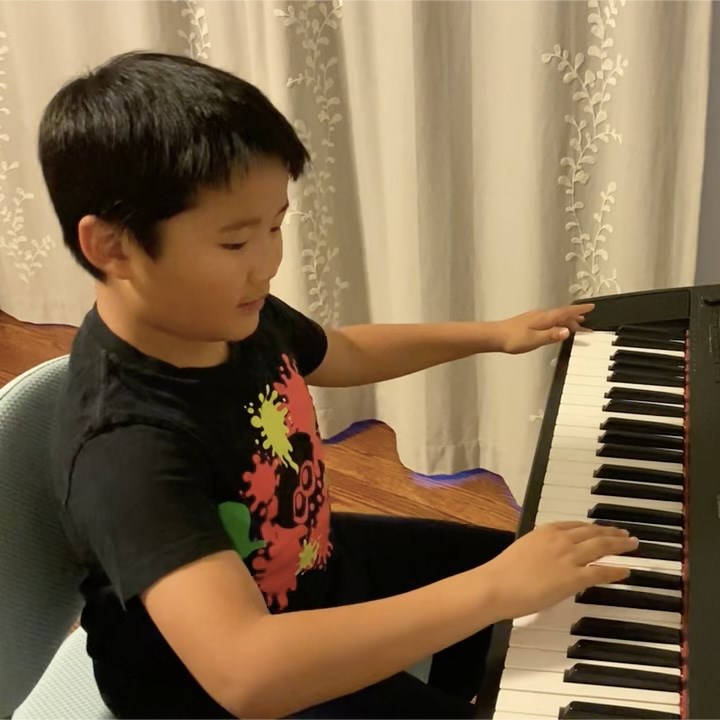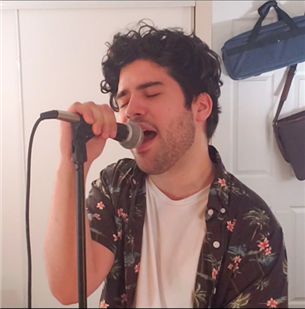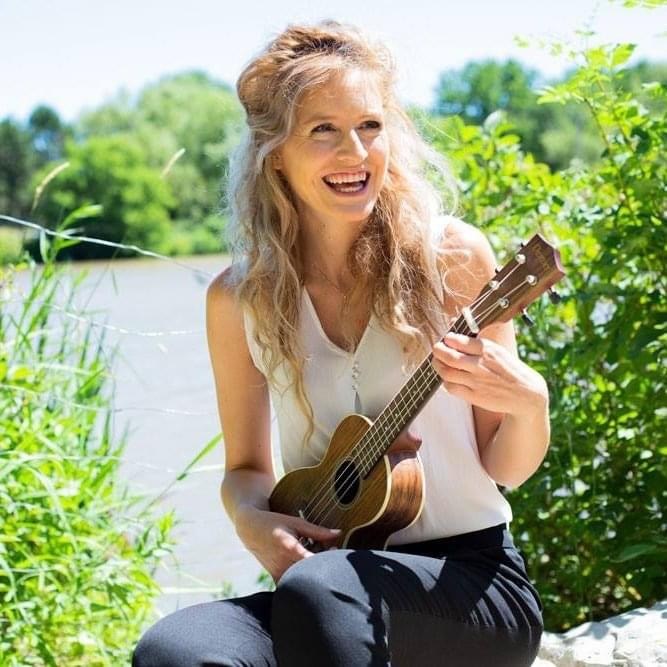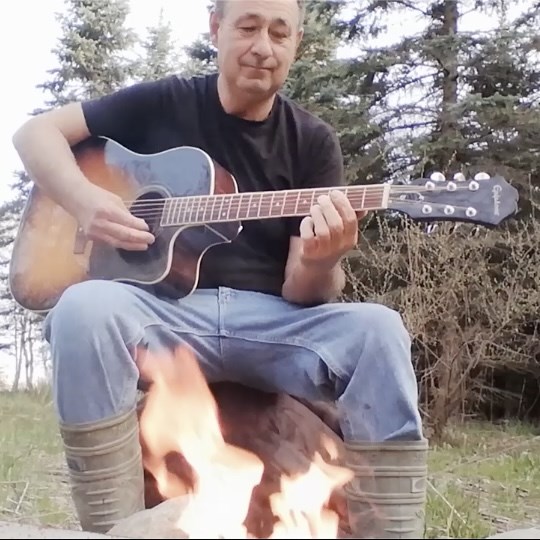 17 Benefits of becoming a Rumble Music Student:
1. Online Portal: including shared calendar and so much more
At RMA students and parents are given a login to enter an online portal shared with their teacher.
In this portal students, parents and teachers can track practicing through the Practice Log.
All notes from the lesson are on the home screen and students can scroll through the history to find old notes without having to search through multiple emails (we all know how easy it is to lose that email we want to find!)
Audios, links, files or sheet music can not only be shared on the portal but are saved there for future!
Students are also given the option to share an online calendar. When one student cancels this opens their time up for another student to choose their time instead of their weekly time. This makes it easy for students to trade times and not miss their lesson!
This is all available to you when you become a student at Rumble Music Academy!
2. A Wide Range of Music Lesson Times
Lessons at the academy are available from noon and early afternoon to late at night to accommodate your busy schedule. We are open Monday through Friday 12:00pm - 9:00pm and on Saturdays and Sundays 10am to 5pm EST.
3. Lunch Time and Early Afternoon for Homeschoolers, Retirees, College Students and Working Professionals
We see many students between the hours of 12pm – 4pm. If you are a homeschool parent, retiree, college student or working professional who has a flexible schedule, take advantage of our lunch time and early afternoon lesson spots.
4. Annual Recitals (both in-person and virtual)
Annual music recitals in a large auditorium with an acoustic grand piano. Plus, annual virtual recitals and smaller get togethers.
The in-person recital is held in a small church in Markham Ontario and we are one of the only music schools that offers recitals on an acoustic grand piano in a large auditorium along with multiple performance opportunities. Most schools offer one or bi-annual performance opportunities. This encourages more practicing, and every student gets the opportunity to perform and collaborate with other students at their level.
Every parent wants to know how their child is doing and if they are really progressing. The best way for a parent to understand their investment in lessons is really worth it, is to have their child participate in a recital.
In December many of our students choose to perform in our annual in-person recital. We hold this in a large auditorium in a church as they have an acoustic grand piano. Both students and audience get to enjoy a wide variety of pianists, vocalists, guitarists, ukuleists and songwriters. We are the only school in Markham that holds a large recital with such variety to inspire all ages to participate and share together.
In May we hold a virtual recital over Zoom. Students are required to video record their chosen performance and submit their video to RMA. We believe that technology is growing today and that every student needs to experience in being video recorded. The virtual recitals are filled with online games, prizes and a live chat is enabled so students and audience can chat and make comments while watching the online performances.
In the summer months smaller group gatherings of only students are encouraged for students to share and collaborate what they are learning. This gives students an opportunity to share in a more intimate circle, play duets, collaborate, write songs together, and get to know other musicians interested in the same instrument(s) they are
5. Extra Time to Warm-Up Before your Lesson
Because RMA is an online music studio students can warmup before their lesson begins. Unlike in-person lessons where students are required to sit and wait for their teacher quietly in the waiting room, students can practice before their lesson while waiting to connect with their teacher. No more managing your child or asking your child to be quiet so they don't disrupt another students' lesson!
6. Ability to Record Lessons
Online students have the ability to record their online lesson and rewatch the instructions and helpful tips from their teacher. This is a great advantage for students!
7. Immediate Practice after Lesson
Once the lesson is over students can immediately practice after their lesson. This is a huge advantage. It's easier to remember what was said right after a lesson. Material is more likely to remain in the forefront and going forward into the week make every day practicing more enjoyable.
8. No More Travel Time, No More Traffic, No More Fighting Inclement Weather!
Simply turn on your device and connect with your teacher in the comfort of your own home.
9. More Flexibility in Scheduling
Students can schedule lessons right after school, or right before or after dinner or right before bed. Have a soccer game? Have a lesson before you head out the door!
10. Month to Month Lessons
Rumble Music does not require semester minimums for lessons. Every student here is on a month-to-month basis.
If you are ready to start, you have nothing to lose as we only want students who truly want to be here and we will not commit you to a long term contract.
Lessons are first come, first serve so contact us today to arrange your first lesson!
11. Ability to Learn Anywhere
Going to the cottage for the summer? NO PROBLEM.
At RMA students take their devices with them to the cottage and continue their lessons in the comfort of their summer cottage. The advantages of this are insurmountable as they do not fall behind and no need to take a surplus of lessons to catch up later.
12. No More Fear of Getting your Teacher Sick or your Teacher getting you Sick
Since lessons are virtual colds, flus, Covid and other germs cannot be passed through the screen! You can take your lesson even if you're feeling a little under the weather or if your teacher has the sniffles.
13. You Get More for your Money!
Did you know that learning online your teacher actually spends more and has to work harder? But this is good for you. This means your teacher is pre-recording material, marking music theory, constantly searching and buying music game apps, updating their music studio with new fast computers, better cameras, faster internet speed, and more.
You also gain more time for your lesson with online. No more time taking your jacket or shoes off, no more maneuvering around the student before and after your lesson. No more chit chats at the door that can eat into your lesson time.
14. Wider Variety of Learning Tools
Virtual whiteboards, videos, games, apps, shared sheet music, audio tracks, shared theory sheets, online the possibilities are endless!
Students have all experienced the online world during the pandemic. They are familiar with online resources (which is why at RMA we have chosen Zoom since most students and parents are familiar with this virtual platform).
16. Technological Advantages
Your teacher can incorporate shared music tracks, music sheets, YouTube videos, games, apps, and so much more. This is an advantage as the student can relook at these after their lesson. It makes the lesson more exciting and unique to in-person lessons. They are attention grabbing!
Different camera angles can help show fingering, positions and since the student and teacher don't have to share an instrument the teacher can check while the student plays their piece by comparing the sound on their own instrument. And because a teacher can mute their microphone they are able to do this without distracting their student.
17. Online Lessons are Convenient
You can start as soon as this week. At RMA we have a variety of qualified friendly teachers who are excited to connect with you and are able to connect with you regardless of distance. No travel time, no inclement weather, easier scheduling, and ready for you! Signup today.
Meet the Director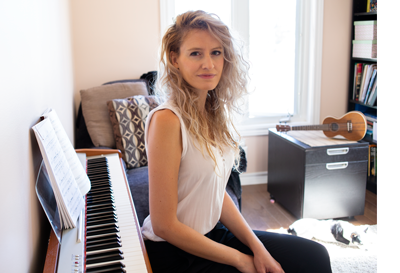 The ability to play an instrument or sing fosters a multitude of lifetime benefits: academic development, social and personal are just a few. Rumble Music has been my greatest joy to be able to share my passion of music with so many giving life in creativity, confidence, excellence and joy.
If you've been told you are tone deaf or uncoordinated, I'm here to let you know that everyone can improve their musicality. As a musician, songwriter and music teacher I've witnessed hundreds of students transform their lives in ways they never imagined possible. We make it our mission to help Rumble Music students to explore and develop their talents, wherever their curiosity and interests lead them.
Ris Rumble
OWNER, RUMBLE MUSIC ACADEMY
I can't express enough how much both of our children have benefited from their interactions with Ris. They love music and their proficiency is definitely a testament to all the work and love she has shown our children. We want to thank Ris for that. I remember the apprehension I had - memory and slow processing – about starting lessons. You made it seamless and wonderful. You have given both our children a wonderful gift of loving music.
~ Love the Maw Family

Music is a moral law.
It gives soul to the universe,
wings to the mind,
flight to the imagination,
and charm and gaiety to life
and to everything.
- Plato
IT'S EASY TO TAKE THE FIRST STEP.
READY TO START? YOU HAVE NOTHING TO LOSE.
Sign up is easy and parent-friendly, all you have to do is fill out the online form here. Because we only offer lessons on a month-to-month basis, there are no large upfront payments, no complicated contracts, no annual material and no semester minimums.
Lessons are first come, first serve, so contact us today to arrange your first lessons!
Lessons are schedule once a week.
A one-time registration fee is $25 (due only at the time of registration).
PRICING
$50/30 minutes *subject to teachers rate
We believe in weekly lessons so much that we give a 20% discount on ALL lessons when students signup for weekly lessons