I am so excited to share my passion of music with you. I have over 10 years of experience in private and group teaching. Seeing students aspire is one of the greatest joys that I treasure. I have seen students of all ages grow in confidence, in technique and in their talent.

Gain confidence as you learn to play piano and sing at the same time.
Watching students perform for friends, family and other functions, is one of my greatest joys!

Lessons include preparations for Royal Conservatory Examinations or for the pure enjoyment of learning!
Have fun polishing your skills or picking up a new hobby!

Build strength into your singing. Learn to use your full voice.
Classically trained but wanting more of a pop sound? This is the place for you!

Struggling with that song you've been trying to write?
A desire to learn to write songs but not sure where to start? Ris can help!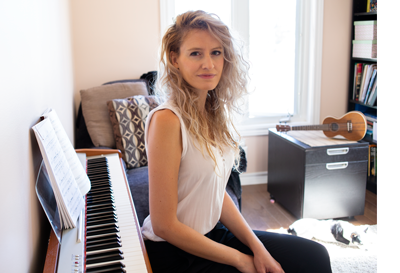 Contact us today for
a consultation and a trial lesson!
Ris Rumble
OWNER, RUMBLE MUSIC

---