How to Help Your Child to Love Practicing the Piano!
Tuesday, October 15, 2019 by Marianne Foscarini | RumbleMusicMarkham-Blog
Get inspiration here ... to help motivate and encourage your child to love
music
lessons
playing piano
Read our NEW BLOG for ideas and resources at RumbleMusicMarkham.ca
I encourage you to add your comments and suggestions you'd like to share.
Owl
Wednesday, July 25, 2018 by Ris Rumble | MusicArt
I teach two sisters together in a group session and this week they brought me a surprise gift! They HANDMADE this beautiful sewn owl which we named Lavendar! (Because she smells like lavender due to some natural essential oil the girls added as a sweet relaxing touch!).
I was so touched by this surprise gift I had to share with everyone. This is one of the joys of teaching and so encouraging when students show how much they enjoy their lessons and my presence as their teacher!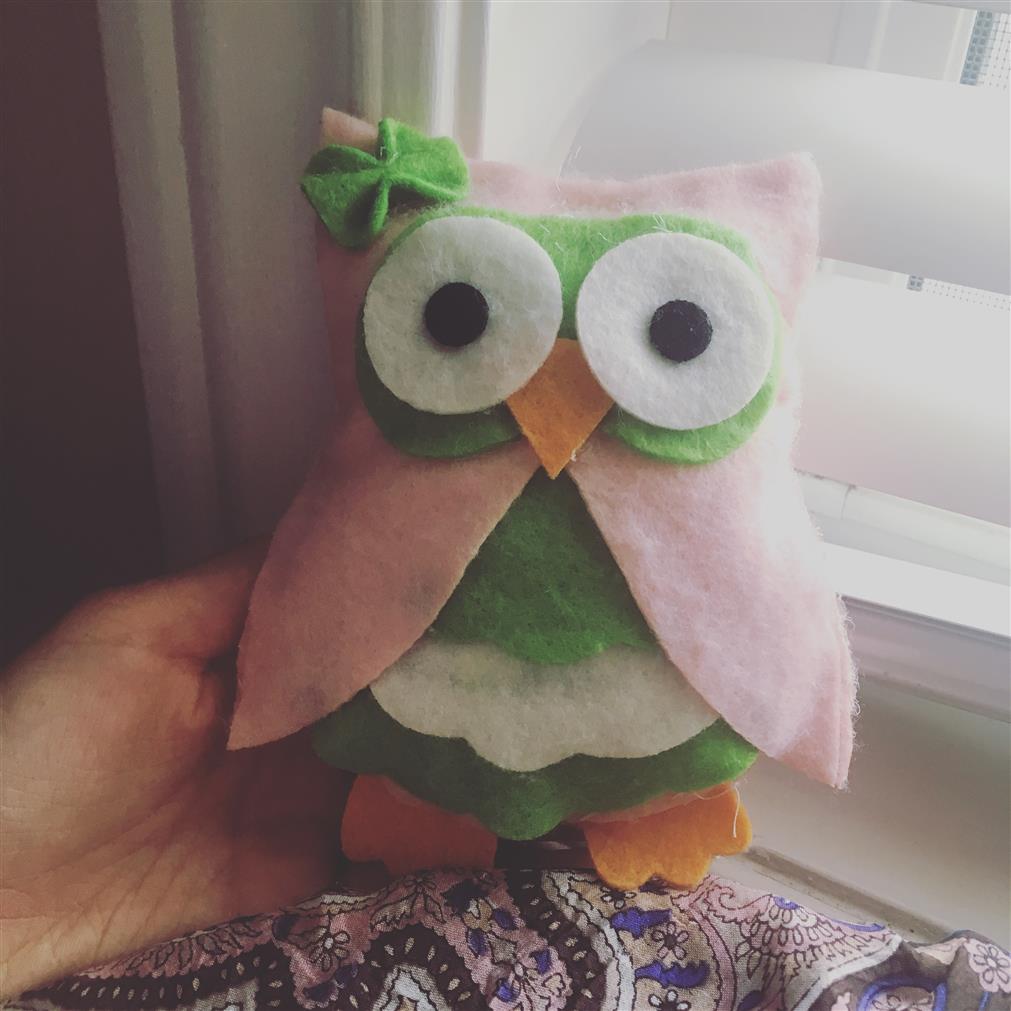 Lavender is currently sitting in my music studio if you'd like to come see her. She smells amazing!
Music Art
Wednesday, July 18, 2018 by Ris Rumble | MusicArt
I received this beautiful piece of art as a surprise gift this week! It has my favourite colour (mint green)!! I am especially impressed with the multi coloured blonde hair she gave me (just like the real thing!). I am proudly displaying this piece of art in my music studio.